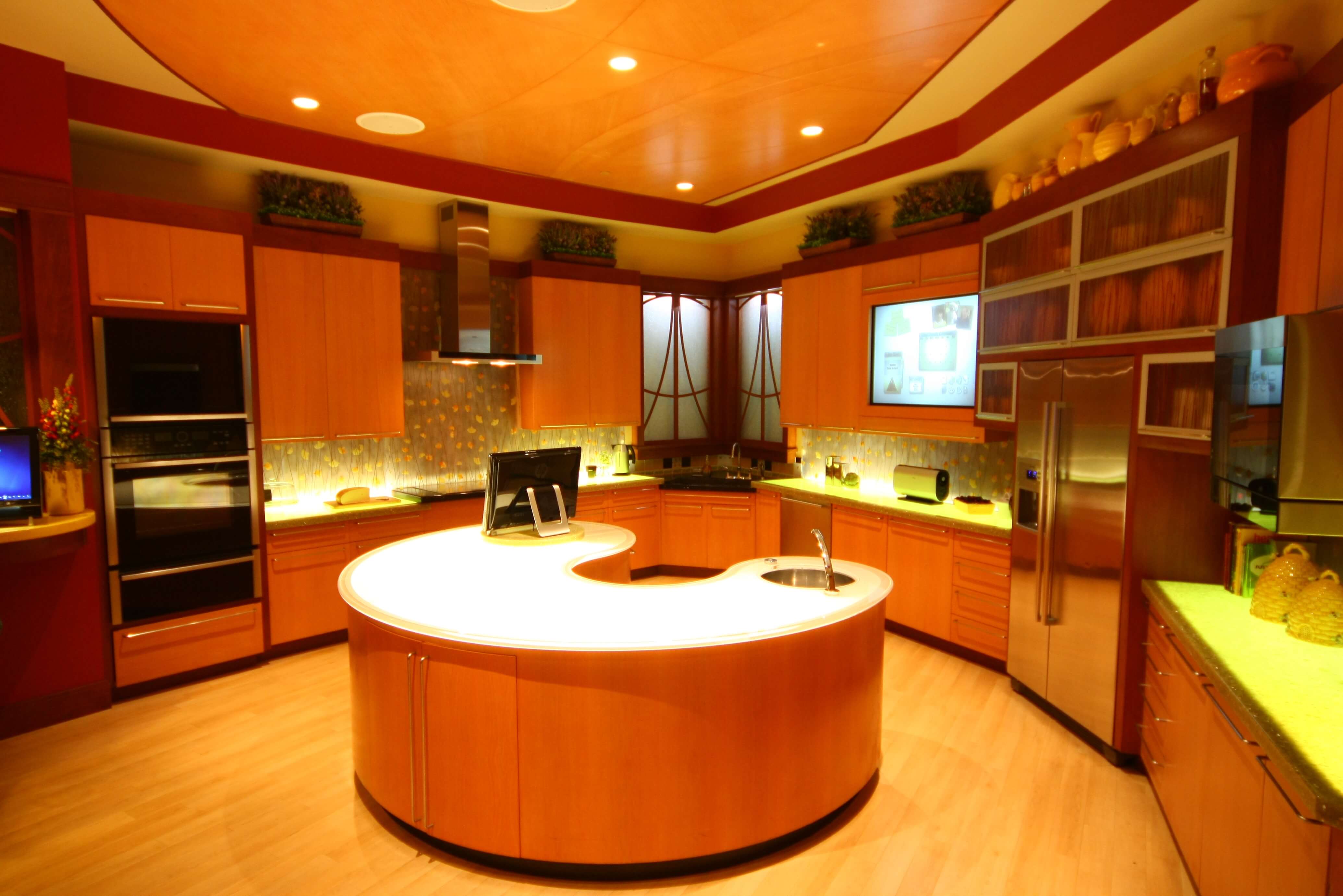 5 Steps to Designing your Dream Kitchen
Whether you are remodeling your kitchen or designing a new one from scratch, you will want to coordinate all the materials and colors to ensure complementary colour selection and prevent a mismatched, gaudy design.
Thankfully, there are a few steps you can follow to ensure you select the perfect materials to suit your kitchen's needs, and to ensure you can perfectly match your countertops, cabinets, flooring, walls and other hardware.
The first step is to have a vision in mind of what you are looking to achieve, and why you are remodeling, if you are. Write down a list of all the key points of the atmosphere you are trying to create. In the kitchen, you may want to brightening it up using bespoke windows, or maybe you want to see less angles and more open space. Once you have a picture in your head, you can start making selections that match the majority of the points on your list. Keep in mind that price may have a factor in your decisions.

The next and a pivotal step, is to determine the keystones of your room. An example of a keystone would be a significant landmark in the room, such as the countertop in a kitchen or bathroom, or what type and size of appliances including their finish. Keystones bring a lot of weight to a room, and can significantly impact the overall look, which may determine your future options with regards to paint selection, cabinet color, and the like. Something that adds a lot of pizazz and wow factor is the addition of a granite or quartz countertop. They are easy to maintain, last as long as the house itself when taken care of, and can even increase the value of your home. Check out the

countertop options

available at K&J's Custom Granite.

The third step is the point at which you want to select your cabinets. At this stage, you should already have a good idea of the colors and any patterns you envisioned in step 1. This will help narrow your selection of material and color when choosing your cabinets. Cabinets are available in various materials, from different shades of wood, to laminates, and particleboard, to name a few. Each has its own unique look, and adds to a specific style. Light colored wood cabinets add a very rural and earthy feel to a kitchen, perfect for the gardeners, health foodies, and those seeking some calm in the kitchen. Dark woods such as oak are classy and timeless. Laminates are easier to clean and maintain, and come in a verity of varied colors that can easily bring a modern touch to the room, especially if your paint selections are a little more on the wild side.

For step number four, it's time to select the right colors and patterns that will match well with each other. There are multiple color guides online that will help you determine which colors work best with others. If you have a creative streak and fancy yourself an unbound artist, feel free to come up with whatever crazy color combinations fit your vision; however, keep in mind that there will be appliances and other considerations, such as a granite or quartz countertop, that may not come in as many colors as paint does.

The final step would be the flooring. We left this one for last because many people find they want to match the flooring with the rest of their home. If they've recently got texas carpet installers to install a lovely cream carpet in their living room then they don't want to pick a floor for the kitchen that will clash. Flooring comes in a variety of materials, colors, and patterns so it's a big decision. See our blog post about ways to make your kitchen look bigger for an idea on what patterns to consider when choosing a floor. Keep in mind, you should choose a floor that is easy to clean and less likely to become damaged by spilled food and drink. We all know a few people whose kitchen floors are getting a little bubbly and creaky.
These steps should get you started and give you a great foundation to set up the perfect kitchen in the style you desire.