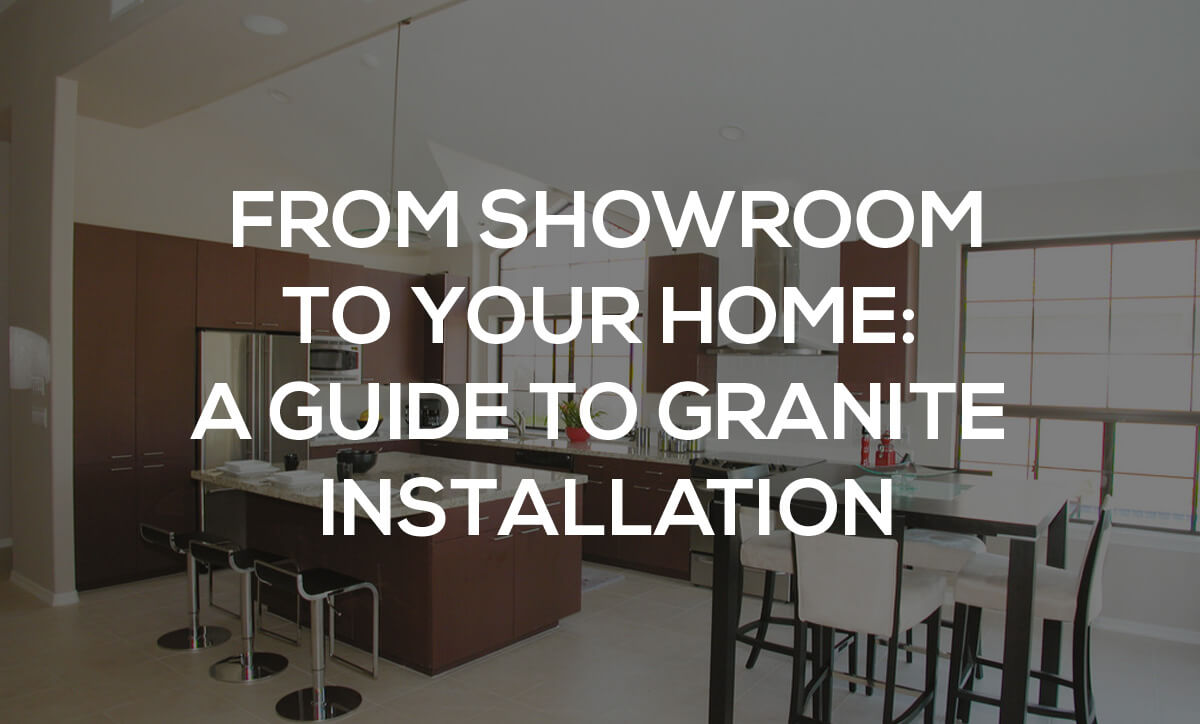 You've given a great deal of thought to the look and feel that you want for your kitchen and bathroom spaces in your home. Maybe you've checked out a few interior design magazines, browsed a few sites on the web, or were inspired by something that you saw in someone else's home and you're considering going with granite. Here's what lays ahead in your journey.
Get the Facts
The first step you should take is to visit a local installer and check out their showroom. Vendors such as K&J's Custom Granite in Edmonton would be glad to share the wide selection of colors and styles available as well as discuss your vision with you in detail and make suggestions that will best meet your needs. We can also help you price out your project for both material and labour costs to give you a full picture with no surprises right up front.
Think About Your Fixtures
It is important to have a clear vision about what the finished design will look like. Any additions or modifications to your granite slab to account for plumbing fixtures or edges to accommodate stoves and ranges must be factored in beforehand. When it comes to your sink, you have options for an undermount sink which would give you a seamless surface right to the edge of the sink, or a sink that would rest atop the granite. Whichever you decide, you will want to take note of how that will impact your faucet configuration as well.
Preparation for Perfection
Our expert installers from K&J's Custom Granite will make a visit to your home and take measurements that will allow them to build a wood frame template of your granite countertop. It is important that you be there when they arrive as you will be involved in important decisions that will influence the final product. From the template, your granite slab will be cut and prepared for a custom fit that accommodates your space.
Installing Your New Counter
When the installation team arrives with the completed slabs to be set in place, the work generally takes place within two to three hours on a standard installation. Keep in mind to clear pathways and provide access from the truck to the work site that allows for as little travel as possible to ensure ease of access for the professionals tasked to deliver the heavy granite slab by hand. Generally, on these installations, the finishing and hook ups of faucets and drains will occur the following day.
See Your Vision Come to Life
The installation of your new countertops is only the beginning of a lifelong relationship with your newly designed space. Not only will you get to enjoy the benefits of granite as a resident of the home, but you'll also have to be prepared for the flood of compliments that you're sure to receive from visitors. If your project has inspired others to follow your lead, we look forward to helping them bring their vision to life on their projects as well.