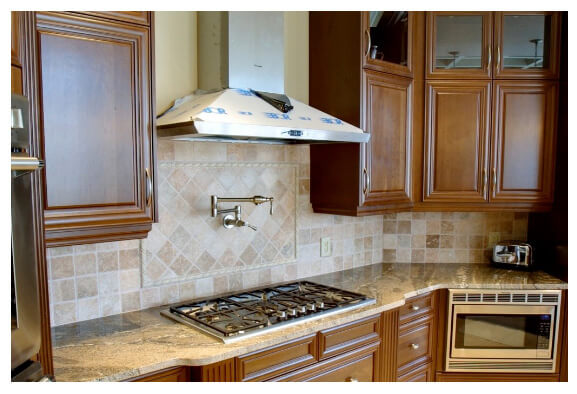 Marble countertops are the perfect option if you are in a market looking out for something that is classy, within your budget and is durable. Selecting the right marble top can be quite an easy process as it is available in various shapes and sizes and can be custom cut and joined to the size of your liking. All you have to do is to find marble that attracts you and get one on the top of your kitchen platform. Here are some simple tips
That you need to remember before buying marble countertops:
You must know which size of marble you are looking for. Marble slabs are available in a finished state and if you require something of a huge span, then you can have the marble directly place on the countertop as a single slab without any joints.
Always do your research before getting the marble of your choice. There are many shop options to choose from and you make sure which is giving you the best possible rates. Scanning for more shops also exposes you the various new designs and patterns.
It not always means that you have get the marble of your liking from some bigger brand name. As the marble uses and benefits are many, it is available as same as it is at every other shop.
Apart from providing good looks to the top, the marble also acts as a very strong support. Here are the list of marble uses and benefits:
1. Classy looks
The look of the marble is timeless. The grains and the design pattern is something that never grows old and it forever looks elegant. Due to white in color, it gels along with the rest of the décor of the kitchen and house and gives you an overall classic timeless style.
2. Naturally cool
Marble is resistant to heat. So if you do a lot of baking and cooking and place them directly on the countertop, you don't have to worry about anything as marble is a very good natural heat conductor.
3. Durability
Marble is a very strong stone. After getting one for your kitchen countertop, you have to just forget about worrying for maintaining it. You will find marble taking everything you throw at. Marble is also resistant to scratches and breakages so if you drop some of your utensils over it and if you are not careful with the knives I the kitchen, then too you don't have to worry about it.
4. Easy to get
Marble is the easiest to available stone in the market. Not only you get it everywhere, you also get tones of options to choose from in terms of size and designs. There are many stone yards who keep marble polished and ready to deliver. All you have to do is to go there, select the one that suits your kitchen the best and bring it home for fixing.