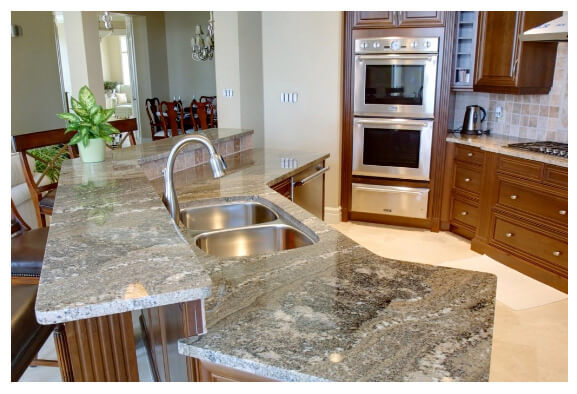 When it comes to the kitchen countertop, everyone wants to get the best stone that is going to make the kitchen stand out. As countertops are something that is installed once, you need to make sure that you have selected the one that ticks all the right boxes. Kitchen is a very important part of the house and nowadays it takes the most of the space available and you need to make sure that you have designed it in a very attractive way, so that it grabs the attention of everyone who is going to pay a visit to your house. Granite and Quartz are amongst the top most choices for the kitchen countertop and they both offer excellent design choices and have many advantages. They both last really long and offer you years of trouble free service. There are many quartz countertops Edmonton shops that have all the choices you might be looking for. No matter which stone you are going to select, make sure that you are getting them installed by the right professionals. The beauty of the kitchen countertop also depends a lot in the way it has been installed and quartz countertops Edmonton professionals are the best people for the job.
Here are some of the major qualities of the quartz and granite countertops:
1. Surface
If you are going to take a look at the surface of both the stones, then you will get almost the exact finish. As granite is a natural stone, it is more attractive and offers you breathtaking designs and colours. Quartz on the other hand is manufactured and thus can be made to look like granite. Quartz countertops have very hard surface and you don't have to get them sealed from time to time. Granite on the other hand, is porous and is subjected to stains and moisture damage. It's highly recommended that you get the granite sealed by professionals once in every year to maintain its surface. Once the granite is sealed, it is safe from the daily wear and tear of the kitchen.
2. Durability And Maintenance
Both the stone options are going to offer you a very good durability and they don't require any special maintenance. Quartz can be treated with no issues at all, as it has a very hard surface and you don't even have to get it sealed. It can be mimicked to look as granite or as a marble and you can get one made according to your design styles and specifications. With both the stones, you just have to make sure that you are wiping them with a moist soft cloth on daily basis to keep their sheen maintained.
If you are going to select any of the stone between the two, then you can't go wrong. Both offer exceptional quality and finish and you can contact any good quartz countertops Edmonton company to get the stone of your choice. Be sure to compare the available options and then make your final selection.