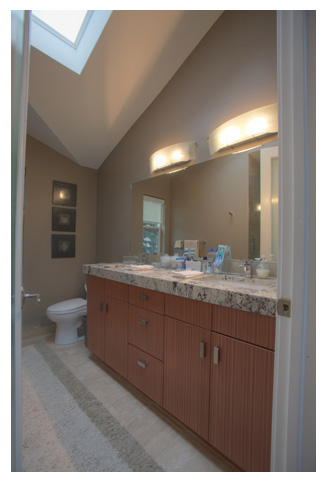 Are you planning on renovating your bathroom? Well, since it's a new year, you should consider adding the latest design trends to your bathroom. This will add a much-needed freshness to your bathroom and jazz it up. You may even fancy doing a complete renovation, although you should make sure you use some trustworthy plumbers. If you don't want anything on a big scale, there are many simple changes that can make a big change in your bathroom.
So, what are these bathroom trends you need to add in 2015?
Soaking Tub
More and more people are opting for a soaking tub rather than the usual glass-encased rain shower tubs. While glass-encased tubs are good for quick showers, if you really want to enjoy a great bath and treat yourself, you need a soaking tub.
Multi Head Showers
Would you still prefer a shower over a bath tub? Install a multi-head shower in your bathroom. Multi-head showers are awesome and simply a luxurious way to have a bath.
Steam Shower
Want to bring more purpose and functionality to your bathroom? Try a steam shower. Steam showers used to be a novelty that you could only get at the spa, but it is now accessible to home owners too. Steam not only has a good effect on your skin and muscles, but a relaxing steam bath will also melt away your worries and get rid of the stress. You may need to purchase a panasonic fv 11vhl2 in order to stop the bathroom steaming up.
Under Mounted Sink
Bowl-shaped sinks are overdone. Every home has them, you can set your bathroom apart by going in for an under mounted sink. The distinctive edges and rectangular or square shape helps it stand out. Plus, its metallic surface is very easy to clean.
Black Tiling
All bathrooms have their floors tiled, but how many do you see with black tiles? Most bathroom floor tiling comes in blue or green color. Black floor tiling in the bathroom is an emerging trend and I have to say, nothing beats the color black when it comes to adding elegance in the bathroom.
Countertop
Countertops always go well in a bathroom. It looks even better if it is a black countertop that goes along with your black floor tiling. You can find many Vanity Units Online that come in a variety of shapes and sizes for all your bathroom needs.
You have a variety of options for countertops like marble, granite and quartz. A countertop is easy to clean and maintain, and it effortlessly fits in with the décor of your bathroom.
Radiant Heating
The bathroom can get pretty cold during the winters in Edmonton. In-floor heating is a rising trend that prevents the chillness of the climate from getting to you after a refreshing bath.
So next time you think of renovating your bathroom to keep it up with the style of 2015, these are definitely great options to consider.