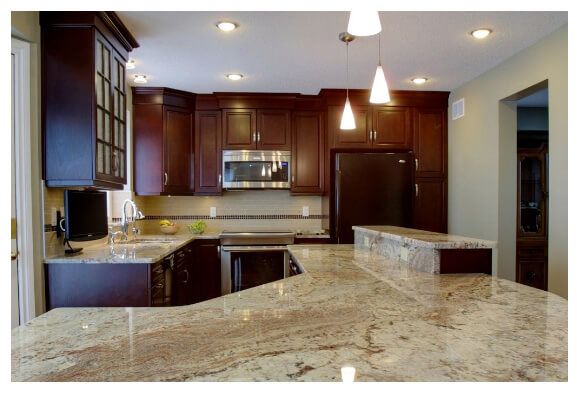 Without a doubt, granite is the most durable and hardest natural stone used in the construction industry. It's natural beauty remains unaffected by pollution or erosion. Also it looks extremely eye-pleasing and have that great appeal in it. It is one of the highly used material in many important buildings all across the world. It is especially great choice for kitchen counter surface, as well as bathroom counter surface, because they are easy to clean and durable. Here are some steps to the process of getting new modern granite countertops Edmonton installed in the home.
Select your stone: There is a huge variety of natural stone. We suggest working with Edmonton

granite

experts, but the best thing to do is visit the showroom of granite experts in order to select stone that physically matches with other elements of your house.

Choose edge detail: The front edge details of the countertop are very important for the complete look of the kitchen or bathroom or any other area where you are considering

granite installation Edmonton

. When choose edge detail of granite installation in kitchen, the cabinetry door style should be considered. For example, a square edge is perfect for Shaker style door. A double edge creates more appeal than a single edge.

Choose your cutouts: Cut outs are where the sink or sinks are installed. Whether you want top mount or bottom mount.

Seal your granite: Sealing of granite should be done immediately. A good stone

granite store 

will provide great suggestions for sealing products depending on the type of stone you have.

Maintain your stone: Maintaining your granite is extremely important in order to keep it shinning and new like for long period of time. Clean up oily, greasy stains with water and a mild soap rinse.
Enjoy your aesthetically pleasing and more functional kitchen or bathroom. Besides being stunning, granite is also a wonderful way to enhance the value of your home.